*SOLD OUT* Macaron Workshop-September 21st (FALL THEME)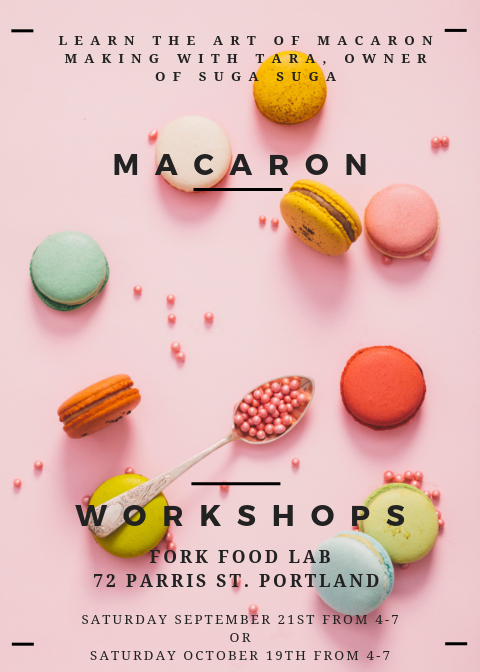 *SOLD OUT* Macaron Workshop-September 21st (FALL THEME)
Join us on SATURDAY, SEPTEMBER 21ST from 4-7PM at Fork Food Lab & learn the art of making French Macarons! Flavors for this class will include Pumpkin Spice, Creme Brulee, & Apple Pie.
Cost includes:
-3 hours of private instruction time with Tara Canaday, owner of Suga Suga
-Tapas & (non-alchoholic) Beverages
-Materials to create Macarons
The best part? You'll bring home all of the macs you create!
sold out